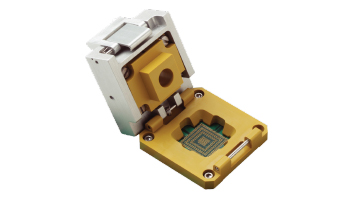 Invisipin® interposers and test sockets are based on patented Invisipin® technology that enables an easily removable and replaceable transparent
electrical connection between devices and test equipment. Utilizing a pad defined, isotropic conductive elastomer, Invisipin's® extremely short signal
path, low resistance, as well as ultra low inductance and capacitance deliver the clearest possible picture of how your device i s performing. Invisipin®
technology is quite effective in high frequency applications.
Download the complete Invisipin® Test Sockets Specification Sheet