Invisipin® Assembly Guide

The R&D Interconnect Solutions Invisipin® is a solderable conductive elastomer interconnect. Invisipin®
consists of a solderable metal flange and a conductive elastomer. This structure allows infinitely configurable
interconnects with excellent electrical and mechanical properties. The Invisipin® must be installed using
appropriate consideration of flange and elastomer mechanical characteristics.
This document provides general recommendations and guidelines for PCB design, solder assembly, and the
Invisipin® mechanical over-compression stop application. Guidelines are provided in order to maximize
Invisipin® performance and to ensure a highly reliable solder connection of the Invisipin® to the PCB.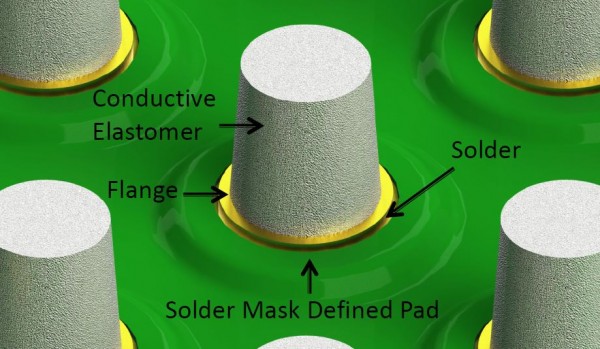 Download the complete Invisipin® Assembly Guide